In recent years there has also been a demonstrated need for human service agencies to replace their paper-based processes, and with that, the use of electronic and digital signatures has become very commonplace. The terms "electronic" and "digital" signature are often used interchangeably, but the two are quite different. Let us explore the difference between them and how both types of signatures can benefit your organization.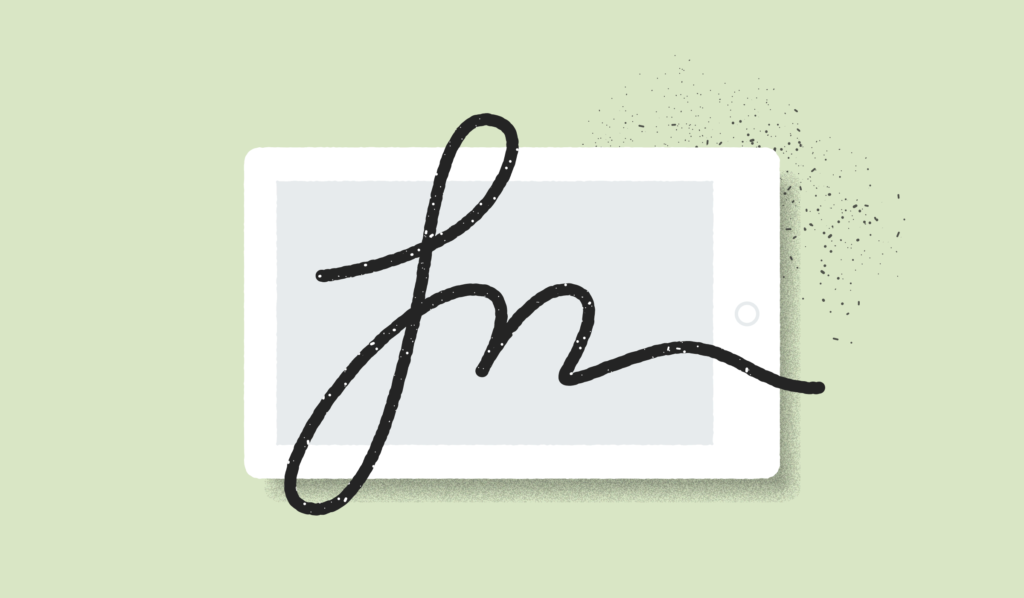 Electronic Signatures
An electronic signature enables the signing of a legally binding document without printing paper or using a pen.
According to the U.S. Electronic Signatures in Global and National Commerce Act, an e-signature is an electronic sound, symbol, or process attached to, or associated with, a contract or other record and adopted by a person with the intent to sign a record.
What does this mean? An electronic signature acts as an acceptance or approval of the contents within a document or form. All that is required for an electronic signature is a mark, which can be captured through a check box, typed name, electronically signed name, or uploaded signature image. In short, an electronic signature reveals the intent by the signer to sign the document.
The use of electronic signatures can benefit your agency in many ways. They make gathering signatures easier, faster, and more efficient when compared to using pen and paper. It saves your staff time by avoiding the need to print, sign, scan, or mail your documents and forms. They are more convenient than a traditional signature and can be used to sign documents remotely. This is favorable for the external signing of documents by guardians and individuals. Through your agency's electronic signature policy, plan authors and approvers can be captured. Once a document has been electronically signed, the parties involved should be able to be identified by name. However, an electronically signed document can be difficult to verify because there is no digital certificate to make the process secure.
Digital Signatures
Digital signatures are built on an encryption/decryption technology that secures the data associated with a signed document and helps verify the authenticity of a signed record.
A digital signature is a unique characteristic in digital form, comparable to a fingerprint embedded in a document. The signer must have a digital certificate to be associated with the document. Only an authorized person can view it to make changes or edits. When a digital signature is applied to a specific document, the digital certificate is bound to the signed data in a single, unique fingerprint. The digital signature verifies the authenticity of the document and its' source, ensuring that there were no changes in the document after signing, and confirming the identity of the signer. 
The benefits offered by a digital signature make it much more secure than a wet signature. The use of a digital signature on a signed document maintains not only the individual that signed it, but also the security and integrity of the document's content. It eliminates the need to print out the case record, any supporting notes and the data that has been collected as part of service delivery.
Let us summarize the differences between an electronic and digital signature:
Electronic Signatures
An electronic signature offers a fast, efficient, and convenient way to capture the acceptance or approval of a document and show the legal intention of the parties who sign it.
Digital Signatures
A digital signature is stronger than an electronic signature; it validates the integrity of a document and offers additional crucial security. It is primarily used to protect from fraud and is certified by authorities.
Your agency will benefit from the use of electronic and digital signatures in your everyday business processes. It is important to ask your Electronic Health Record (EHR) software vendor if they offer both types of signatures for your documentation. If they do not, you should consider switching to another software platform that supports both.